I have a friend who I love more than my luggage (extra cup of coffee for you if you can name that movie!)
She asked me if I would give her a hand with a little redecorating in their living room this summer. She was wanting to try to lighten it up.

They haven't done much in terms of painting and personalizing their home since they bought it almost 2 years ago. So its time to make it theirs...
And excuse to go shopping with a friend for a day!? I'm in.
So I drew up a little inspiration board for Shelley to get inside my head...
Move your mouse on and off the photo to see the change (read: jump into my brain)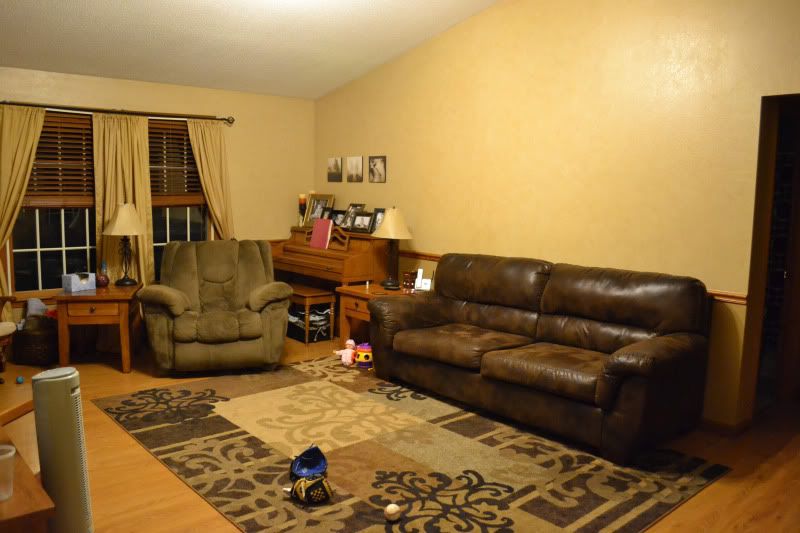 Keeping the major furniture (which is perfectly fine!) gives us more wiggle room in the budget for the accessories.
White beadboard on the bottom half of the already existing chair rail will help to lighten up the previous owners paint job. A big natural rug will help lighten, and still define the space.
White curtains instead of the current ones that blend directly into the wall. As well as lighter, drum shaped, lampshades.

A bench under the window can serve dual purpose as toy storage as well as bring more color into the room.
A big mirror over the couch will help bounce light around the room and make it feel a little better. Plus Kyle can make sure he looks just right before leaving for work! :)